Planned observations can capture evidence of early progress – Marie M. Clay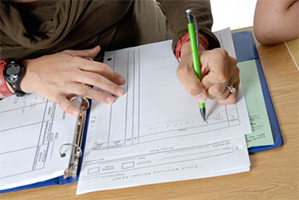 The measurement of early literacy behaviors is complex and requires a commitment to careful and systematic observation. An Observation Survey of Early Literacy Achievement (Clay, 2002, 2005, 2016) provides a systematic way of capturing early reading and writing behaviors and is the primary assessment tool used in Reading Recovery. All of the tasks were developed in research studies to assess emergent literacy in young children.
What does the Observation Survey measure?
The Observation Survey includes six literacy tasks, all of which are necessary for describing a young child's emerging reading and writing behaviors:
Letter Identification to determine which letters the child knows and how they identify them
Word Test to determine if the child is building a personal resource of reading vocabulary
Concepts About Print to determine what the child knows about the way spoken language is represented in print
Writing Vocabulary to determine if the child is building a personal resource of known words that can be written in every detail
Hearing and Recording Sounds in Words to assess phonemic awareness by determining how the child represents sounds in graphic form
Text Reading to determine an appropriate level of text difficulty and to record what the child does when reading continuous text (using a running record)
THE JOURNAL OF READING RECOVERY
Spring 2023